Al-'aqīdah Al-Ṣughrā (Umm al-Barāhīn)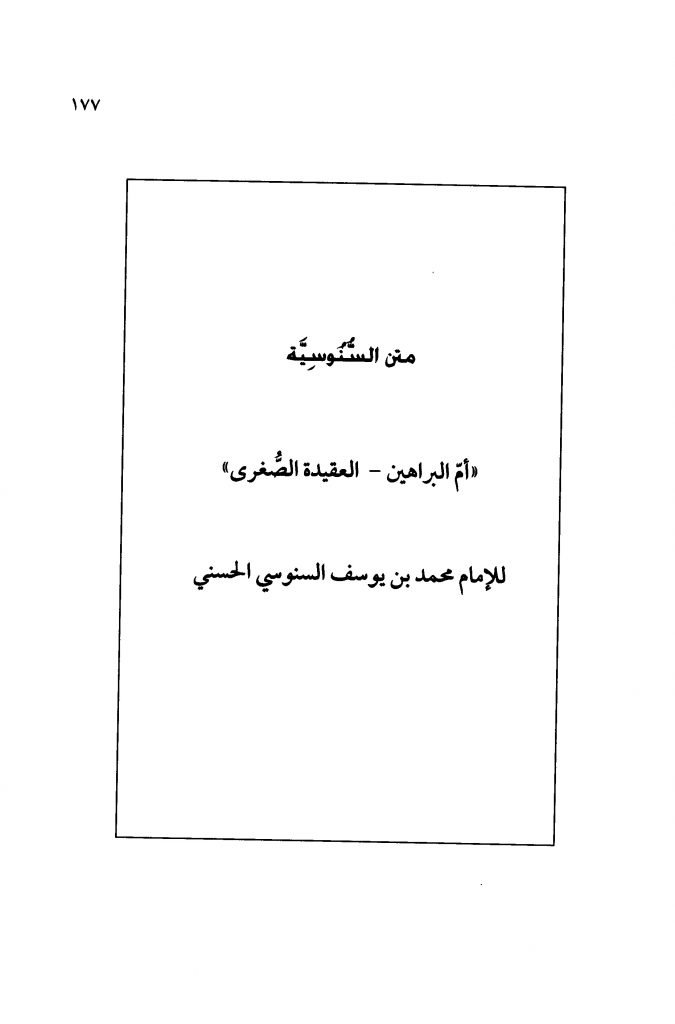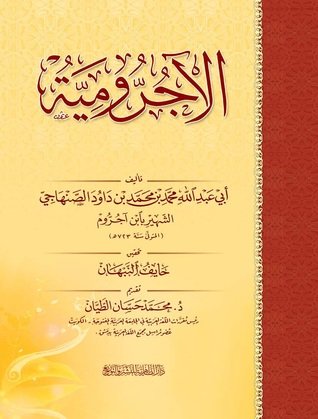 Matn Ibn 'Āshir - al-Murshid al-Mu'īn
Al-Shamā´il al-Nabawiyyah
قبس السنة بشرح إضاءة الدجنة
كتاب مختصر للمبتدئين في علم القواعد الفقهية قرر في عدة معاهد شرعية في أندونيسيا واليمن له شروح ثلاثة شرحان مطبوعان وهما الجواهر العدنية د لبيب نجيب المجالس السعيدية للناظم نفسه وشرح ثالث لا زال مخطوطا للشيخ وليد المعلم
مادة هذا الكتاب نظم في بحر الرجز عدد أبياته ألفان وأربعمائة وستون، نظم العلامة الفقيه الشيخ محمد بتار الشنقيطي حفظه الله.
جمع فيه الناظم أكثر مسائل أقرب المسالك للعلامة الدرير رحمه الله تعالى باستثناء بعض الأحكام غير النازلة في هذا العصر أو النادرة ،مع استيفاء شبه تام لمسائل العبادات . وقد التزم الناظم بترتيب المؤلف إلا في مواضع قليلة خالف فيها الترتيب لنكتة ذكرها في شرح مقدمة النظم ، كما التزم باختيار الناظم فيما خالف فيه مختصر الشيخ خليل، وأضاف مسائل أهملها المؤلف في أبواب متفرقة.
وقد صدر الكتاب بمقدمة أبان فيها عن قصده، وافتتح النظم بفصل تعرض فيه للضروري من العقائد ولبعض المحرمات الإجماعية، وختمه بفصل ذكر فيه بعض السنن والآداب. ووضع تعليقات على مسائل من النظم؛ منها توضيح للمراد ،ومنها فوائد وتنبيهات تكميلية.
وقد أراد الناظم أن يكون نظمه بداية لدراسة للفقه المالكي جديدة من حيث المنهج معمقة من حيث المضمون بحيث يضع قارئه اليد على ثروة كبيرة خالصة من مسائل المذهب، ويكون مؤهلا لدراسة فقهية أعمق حيث أراد ذلك.
طبع الكتاب في القاهرة بالتعاون بين المحظرة العالمية للعلوم الشرعية ومركز نجيبويه للمخطوطات وخدمة التراث، وتتوفر نسخه في القاهرة، وقريبا سيكون في موريتانيا. كما يمكن تحميل نسخة مجانية من موقع المحظرة العالمية للعلوم الشرعية
We aim to provide all the course books for free. Books will become available prior to the respective course start, in shā' Allāh.